2 years extensive development of voipon.co.uk, work included:
Implementation of voip services i.e. automated selling of voipon call credit and incoming numbers.
Installation, customisations and debugging of numerous oscommerce contributions.
Migration of voipon.co.uk and other company websites to a new dedicated server, to replace a seriously flagging vps. Code changes required for php/mysql upgrade.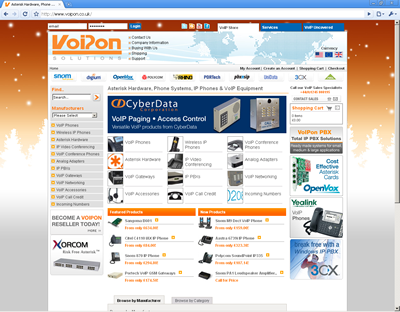 Screenshot of voipon.co.uk in google chrome